Qualities To Prioritize When Finding Your Family Care Dentist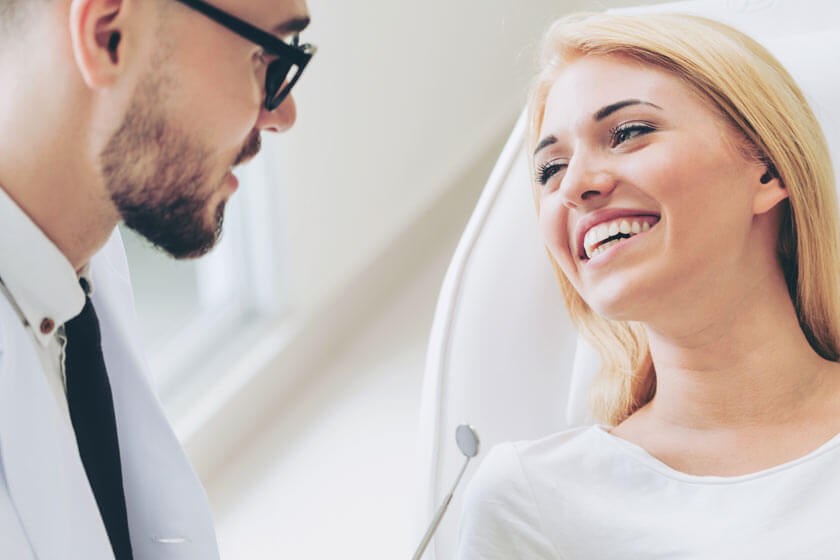 Attaining dependable dental care is one of the most essential approaches to ensure that your oral health stays in optimal shape. When it comes to your kids' wellness, there is likely nothing you wouldn't do to obtain the highest quality of treatment. Locating a reliable Pearland, TX dentist for your children is just as crucial as choosing the best pediatrician or medical doctor. As there is a wide range of dentistry options nowadays, it can be overwhelming when you need to look for a dentist for those in your care. Our team of dental specialists at Made Ya Smile Pearland, TX are experts at performing general dental solutions. Our staff is also pleased to list some comprehensive pointers on characteristics to look for if you're in search of an experienced dentist to care for your dental health needs.
WHY FAMILY DENTAL CARE IS SO IMPORTANT
Managing your family's preventive dental care along with different types of general dentistry solutions is a crucial aspect of maintaining their best general health. An individual's dental health impacts a range of facets of their general health, from being able to bite comfortably to minimizing their risk of cardiovascular issues, diabetes mellitus, and different concerns. Basic care, including oral cleanings and assessments, may help decrease the probability of forming cavities and gum disease while also paving the way for prompt identification of oral issues. With modern devices, an appointment with a dental professional is more efficient and more comfortable.
WHAT SHOULD YOU LOOK FOR IN A LOCAL DENTIST?
Aside from finding an office in Pearland, TX for twice-yearly teeth cleanings, there are some things to think about while looking for a dentist:
All-encompassing general oral care: Many people hope to choose a dental care provider who can address each of their loved ones' needs all in one location. Picking a nearby dentist who provides several comprehensive dentistry treatments can stop you from having to see multiple different facilities. This can also be very advantageous when someone in your household ends up with an oral emergency and must receive urgent attention.
Today's devices: Today's dental technology has dramatically affected how adults and kids alike experience preventive dental care. From 3D x-rays to minimally invasive treatments, advanced technology has made trips to the dentist more streamlined and safer than ever. Made Ya Smile Pearland, TX is thrilled to offer high-powered lasers and diagnostic tools to make patient care as easy as possible.
Accessibility and cost-effectiveness: A dental care provider who both accepts your coverage and wants to reduce your number of visits while giving the best level of care may be a wonderful advantage to your family's dental health requirements and budget.
WHAT MAKES A GREAT DENTAL CARE ENVIRONMENT?
The culture of a dental office may have a vital influence on the degree of comfort you experience during your cleaning or treatment. When you choose a dental practice in Pearland, TX, you must be aware of these factors:
Inviting environment: An initial indication of whether an oral care office can be ideal for your loved ones is the feeling you get when you come through the doors.
Skilled and attentive workers: In order to receive high-quality dental care for your family's dental wellness, it is essential to go with a dentist who employs a well-trained, considerate staff. Because you will be speaking to many dental professionals ranging from the welcome desk to doctors and hygienists, selecting an office with a knowledgeable and compassionate staff may help guarantee that your kids' teeth are kept in good shape.
Helpful, patient-focused care: At Made Ya Smile Pearland, TX, we believe that dental checkups must be comfortable and centered around the individual's personal demands. We also consider patient comfort and safety our first priority. Going with a dental office that uses this belief will generate pleasant memories for your children and they will look forward to their next trip to their dental practitioner.
FIND A DENTIST WHO PUTS YOUR SMILE FIRST
Receiving preventive and corrective dental care for each adult, teen, or child in your home can place your mind at ease. A family-focused dental office could provide a lot of health perks that make improving your oral wellness a comfortable experience. To find a general care dentist you can rely on, call our helpful staff at Made Ya Smile Pearland, TX and come in for your visit at your earliest convenience.